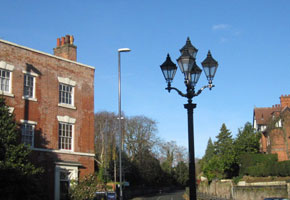 Treatments
Get in Touch
01332 349 479
Opening Times
Monday to Friday: 8:30 - 5:30
Saturday And Sunday: CLOSED
Chiropody Clinic, Derby
Welcome to Five Lamps Chiropody Clinic
I qualified from the Northern college of Chiropody (now part of Salford University) in 1986 after 3 years full time training. I furthered my studies to gain a BSc in podiatric medicine in 1995. To clarify -the term podiatrist is a relatively new word and is increasingly replacing the word ''chiropodist". It is the term used in all other English speaking countries and probably more accurately describes our profession today. However both titles are still commonly used, and are now protected in law to safeguard the public.
Notice
Surgery opened first Saturday of the month in the morning.
For any further information or to book an appointment please call 01332 349 479.