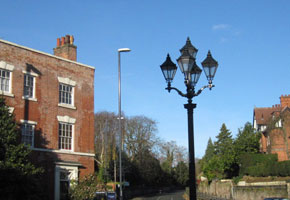 Treatments
Get in Touch
01332 349 479
Opening Times
Monday to Friday: 8:30 - 5:30
Saturday And Sunday: CLOSED
Covid - 19 Update
I have decided to remain open at present to my existing patients for essential or emergency appointments only. I will not be seeing any routine patients. Patient appointments will be spaced well apart to give me time to take extra hygiene measures to minimise any risks.
If you or anyone in your household show any symptoms please do not attend until you have quarantined for the correct amount of time and I obviously will do the same . My receptionists will not be in at the present time to reduce risk to them and patients.
All the best and hope you all stay safe through this difficult time.
Chiropody Clinic, Derby
Welcome to Five Lamps Chiropody Clinic
My name is Dawn Tomlinson. I am the sole practitioner here. I qualified as a chiropodist/podiatrist in 1986 from the Northern College of Chiropody in Salford.
I have a degree in podiatric medicine and am registered with The Health and Care Professions Council.
This is the only registration recognized by medical cash plans such as 'Simply Health'
Notice
Surgery opened first Saturday of the month in the morning.
For any further information or to book an appointment please call 01332 349 479.
Check out our reviews below: